May 2017
Join me on Monday May 8th 7:30 PM at the Rocky River Nature Center
24000 Valley Parkway
North Olmstead, OH 44070

I will be presenting a program on Solar and Planetary Astrophotography - From Image Acquisition to Final Processing with several examples.

The program will last about 1 hour. If you have ever thought about photographing the sun or the planets, this will be a great opportunity to learn what equipment you can use and what software can be used for processing.
My images are now available for purchase on FineArtAmerica.com
Many of my images are available for prints, framed prints, canvas prints, and other media, as well as printed on other items like greeting cards and phone cases, at FineArtAmerica.com!

Visit http://6-david-watkins.pixels.com/!
I have released three new FREE software applications for your Astronomy and Astrophotography!
PolarisView is an application to assist with the alignment of your GEM (German Equatorial Mount) Telescope mount. PolarisView for Windows™ and PolarisView for Android™ devices.
MySiderealTime is an application to assist with your astronomy session if you are using a star chart or need the Local Mean Sidereal Time. The sidereal time is displayed in 24 hour format in large text font so that it is easy to read even on a small display. The text is red on a black background to preserve your night vision. The local time is also displayed along with latitude and longitude, and GMT.
MyAstroLight turns your android device into a red reading light to preserve your night vision. The brightness can be adjusted by swiping up or right to increase, and left or down to decrease. Double tapping will toggle between the brightest and the most dim setting.

See the Astrophotography Software Page for more information and to download the apps!
PolarisView for Android is also available at the GooglePlay Store for Free!
PolarisView on GooglePlay

And is also available at the Amazon Appstore for Free!
PolarisView on Amazon Appstore

MySiderealTime for Android is available at the GooglePlay Store for Free!
MySiderealTime on GooglePlay

MyAstroLight for Android is available at the GooglePlay Store for Free!
MyAstroLight on GooglePlay


As always check back for updates to the galleries, as I have added images from a recent birding trip to Florida, and have acquired a couple specialized astrophotography cameras to add to the astrophotography gallery.
WatWare Nature Photography offers a stock collection of Nature Photographs for a variety of uses. The photographs are available in many sizes from web page images to magazine print, to billboard size, and sizes for fine art prints. Along with the galleries, you will find some basic photography tips to help you with your own photography.
AstroPhotography is a new step for WatWare into photography of deep space and solar system objects. Photographing and processing night sky objects presents a special set of challenges. In addition to the Astrophotography gallery, you will find tips on what kind of equipment is required for shooting the various non-terrestrial objects, along with examples, and tips on processing the images.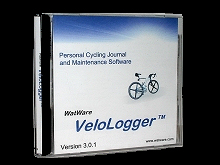 WatWare Software offers it's VeloLogger™ product, a journal and maintenance log software utility, for bicyclists of all riding styles. Recreational trail and road riders, commuters, mountain bikers, road racers, and ultra-distance cyclists will all find VeloLogger™ to be an enjoyable tool to use for logging rides and viewing bike and component reports.